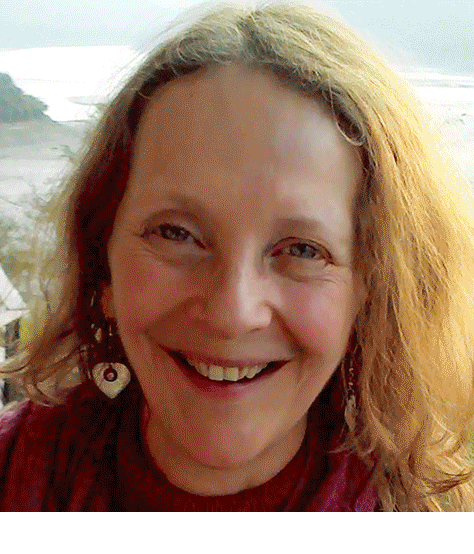 Originally from St. John's, NL, Sandy Hamelmann began practicing and studying meditation in 1981.
In 1988 , she went to India and met Swami Shyam — whom she continued to visit and study with until 2017.
Sandy is a Certified Somayog Teacher (trained in India by Deep Priya, founder of Somayog), and a Certified Meditation Teacher.
Sandy uses Somayog to help clients with tension and muscle trauma. These calming floor exercises can lead perfectly into meditation.
Since 1990, Sandy has taught meditation and Somayog yoga in Mexico (Rio Caliente Spa), Sweden, India, and across Canada.  She's taught at McGill University, on Skype, in yoga studios, and at private gatherings and hospitals.
Sandy is currently studying Hindi and Sanskrit. She has certificates in Reflexology and Reiki, and  holds a B.A. in French and Political Science from Memorial University of Newfoundland.
Sandy sees every student as a potential Meditation & Yoga Master. Her greatest passion is guiding participants towards their bliss.